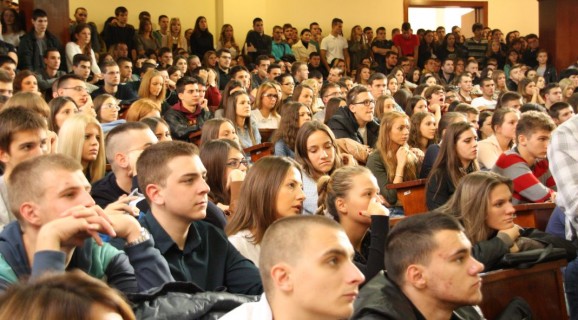 Undergraduate studies of law at the University of Belgrade Faculty of Law last for four years. During that period of time students are required to take 32 mandatory classes (out of which five depend on the stream of studies they have opted for at the second year of studies), 2 elective courses, 2 legal skills (out of 4 that are being offered) and to complete an internship (all together amounting to 240 ECTS), in order to receive an LL.B. degree. For the full list of offered courses per year and accompanying number of credits see table below.
The language of instruction is Serbian, although lectures in English can be provided to visiting students. Course syllabi are linked to the course titles in the table below.
Courses and ECTS (60 per year)
* JAS stands for Judicial-Administrative Stream of studies, BLS stands for Business Law Stream of studies, ILS stands for International Law Stream of studies, LTS stands for Legal Theory Stream of studies.
** F stands for Fall, S stands for Spring