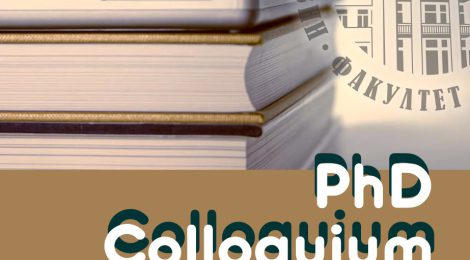 The Institute for Legal and Social Sciences of the University of Belgrade Faculty of Law with its Centre for Sociological and Legal Research are organizing the Third Seminar for Ph.D. candidates titled "Ph.D. Colloquium". The seminar will be held on the 10th and 11th of May 2023 in a hybrid format (in person and via Webex online platform). As it was the case in the previous years, the aim of the Seminar is to give young Ph.D. candidates and researchers the opportunity to present their research work, receive constructive comments and suggestions for the improvement of their doctoral dissertation, as well as to exchange ideas with other researchers who are in the similar research phase.
We hereby invite all interested Ph.D. candidates in the field of law, political science, international relations, social sciences, or other related fields to send their CVs and a short summary of their doctoral dissertation/research by the 15th of April to the following email address: phd.colloquium@ius.bg.ac.rs. The research summary of the thesis should not exceed 900 words. Besides the CV and a short Ph.D. research summary attached, respected candidates should provide the full name of their mentor as well as the full name of two proposed commentators. The role of the proposed commentators is to provide young researchers and Ph.D. students with useful comments and constructive advice for the continuation of the work on their doctoral thesis. Candidates can propose commentators from any (law) faculty or institute in the region or abroad. The organizing committee of the Ph.D. seminar will send an official invitation for participation to the proposed commentator. In case the commentator is not available or not able to respond to the invitation, the organizing committee reserves the right to independently assign another commentator to the participant.
The final list of participants will be published on the 20th of April on the website of the University of Belgrade Faculty of Law and will be sent via e-mail to all selected participants. Participants are kindly requested to confirm their participation by the 28th of April 2023.
All participants will have 15 minutes for an oral presentation of their Ph.D. thesis/ research, focusing on one or two key issues and challenges in their research they wish to discuss further with commentators and other participants. This will be followed by the commentators' feedback (duration 10 minutes) and then group discussion (duration 10-15 minutes).
For any additional information, all interested Ph.D. students and candidates are encouraged to write to us on the following email address: phd.colloquium@ius.bg.ac.rs
Looking forward to receiving your applications!