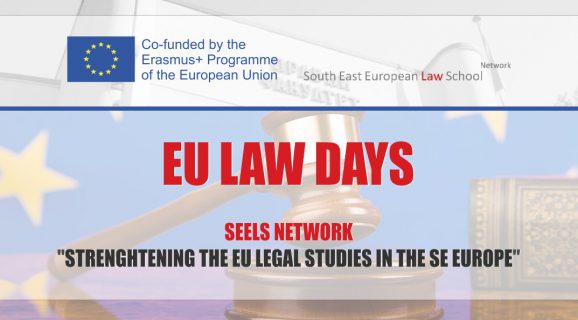 We cordially invite you to attend the first of two events promoting EU Law Days, that will be held on the 15th of May 2019, in the Conference room at the Faculty of Law University of Belgrade, from 18:00.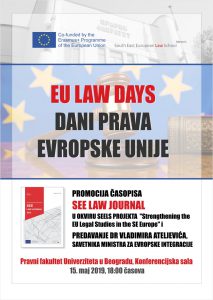 This event has the goal not only to focus on current EU Law topics, but also to promote SEE Law Journal, as part of the South East European Law School Network, that Faculty of Law University of Belgrade is a part of. EU Law Days are part of the SEELS project "Strengthening the EU Legal Studies in South Eastern Europe", which is supported and co-funded by the Erasmus+ Programme of the European Union.
As part of the first EU Law Day, a guest lecture is organised, marking also the end of a two-months course "Accession of Serbia to the European Union" as part of the Master of European Integration, at the Faculty of Law University of Belgrade. Guest lecturer is Dr. Vladimir Ateljevic, adviser to the Minister of European Integration and member of the Serbian Negotiation Team for the Accession of the Republic of Serbia to the EU.
More information are to be found here.