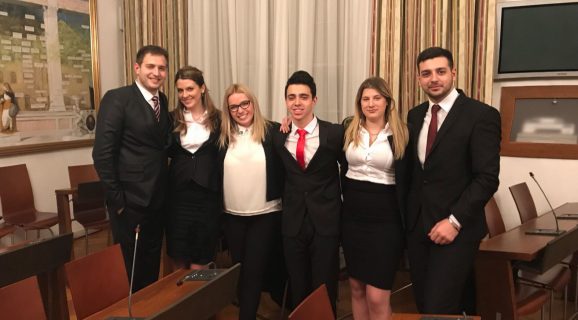 At the regional competition in media law held in Zagreb from 20-23 December 2017, students of the University of Belgrade Faculty of Law won the first place in  competition with the teams from Southeast Europe. Also, our student Pavle Novevski won the award for the best speaker, while Isidora Grabež won the second best speaker award. In this way, our students secured placement for the world competition in media law the Monroe E. Price Media Moot Court Competition, which will be held in Oxford from 8-12 April 2018.
Our Faculty has a long tradition of participating in this competition, including an excellent track record (e.g. winning the first place in 2011), as well as a history of organizing regional qualifying rounds for four years in a row in cooperation with the University of Oxford.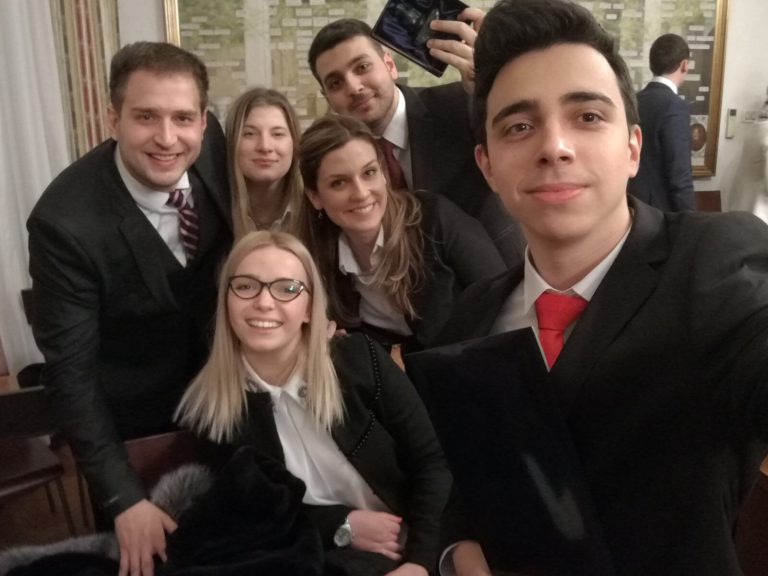 The team that won the first place in Southeast Europe, and who will represent the Faculty of Law at the world competition, are students of undergraduate and master studies at the University of Belgrade Faculty of Law : Isidora Grabež, Jovana Misailović, Bojana Marinković, Stefan Despot and Pavle Novevski. The team's coach is our student and former moot participant: Marko Živanović.