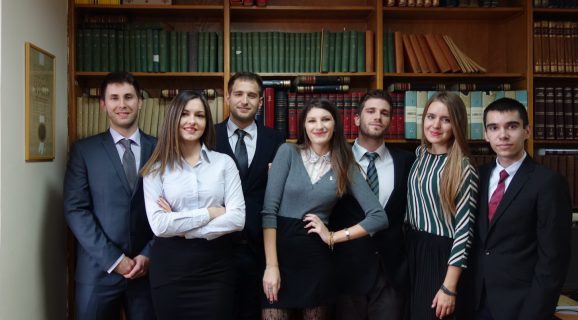 Another Success at Media Law Moot
After a four year pause, the University of Belgrade Faculty of Law secured a place at the world competition in media law, which is held every year at the Oxford University. At the tenth annual competition in media law – Monroe E. Price Media Moot Court Competition, held from 2 to 7 April 2017 in Oxford, our team achieved a significant success placing itself in the top 20 teams in a competition of over a hundred faculties from five different continents.
With two wins in three rounds, Belgrade law students showed once again undisputed quality, and confirmed that our students can stand shoulder to shoulder with the best universities in the world. Members of team that represented the University of Belgrade Faculty of Lawat this year's competition at Oxford were: Mina Radonjić, Sara Vilotijević, Zorana Brujić, Stefan Jugović and Aleksandar Stevanović, IV year undergraduate and postgraduate students.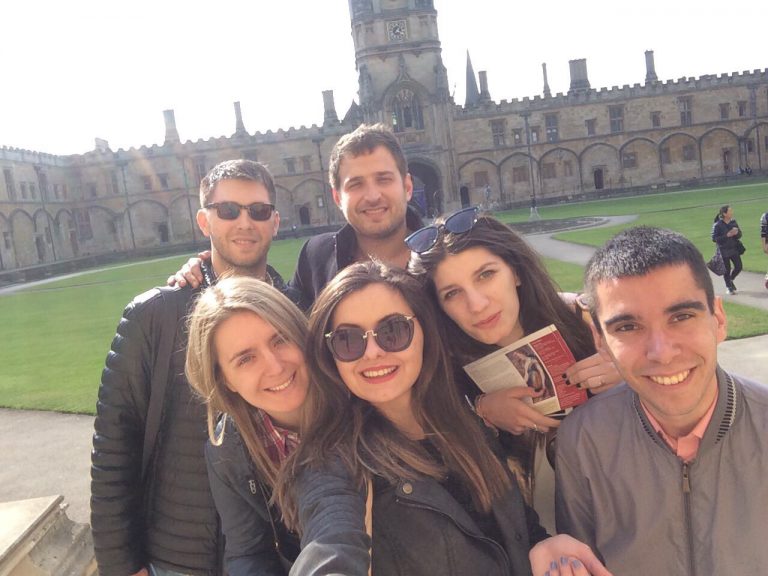 Students preparations for the Moot lasted for eight months under the guidance of Mr. Marko Živanović, team coach, and with the assistance of  Dr Vuk Cućić and other colleagues from the Faculty. The team was also supported by numerous former participants of this prestigious competition, today successful lawyers in various legal fields, who devoted their precious time in preparing our team for the Moot, helping and improving their oral performance with their comments and suggestions which lead to such a high level of quality shown, recognized and praised in Oxford by all the judges and participants.