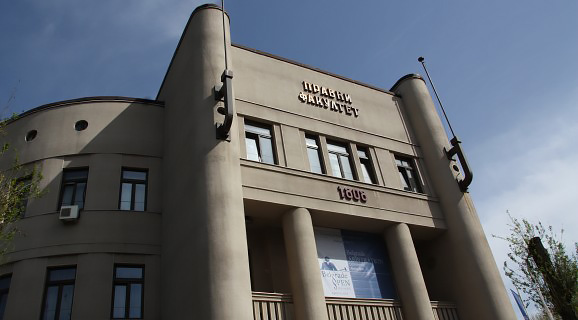 Third Call for Enrollment at the Master in European Integration
The third call for application for the Master in European Integration (MEI) at the University of Belgrade Faculty of Law for the academic year 2016/2017 is now open. Enrollment for the one year program (60 ECTS) and for the two year program (120 ECTS), entirely taught in English language, will be from 28  October  to 3 November 2016.
After successful completion of MEI 60 ECTS or MEI 120 ECTS, a student acquires the academic degree: Master of Laws in European Integration.
Tuition fee for MEI 60 is RSD 150.000  for domestic students and EUR 2100 for foreign students. Tuition fee can be paid in three installments.
Candidates from social sciences-humanities have an additional requirement of passing differential exams (based on a preliminary registration) before the official enrollment to MEI.
International students who intend to enroll in MEI must complete the procedure of diploma recognition before official enrollment. (http://www.bg.ac.rs/en/education/recognition.php)
Applications should be submitted to the Office for Master and Doctoral Studies, University of Belgrade, Faculty of Law, Bulevar kralja Aleksandra 67, 11 000 Belgrade, Serbia, Tel. +381 11 3027 677.
For more information see http://pogestei.ius.bg.ac.rs or write to the Head of MEI, Prof.Dr. Dragica Vujadinovic (dragicav@ius.bg.ac.rs) or tempus@ius.bg.ac.rs