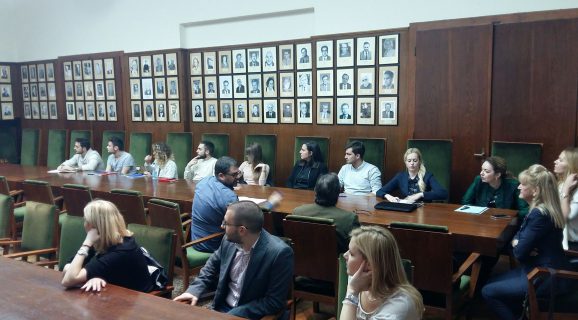 MEI Opening Ceremony and the European Lecture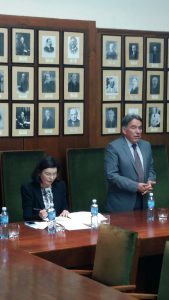 On  24 October  2016 the new academic year of Master in European Integration was officially opened. The Opening Ceremony started with the Dean's welcoming speech, followed by Prof. Dr. Dragica Vujadinović – Head of Master in European Integration, who presented the main characteristics of this academic program to the new generation of students. The new generation includes 27 students from Serbia, Bosnia and Herzegovina, Montenegro, Slovenia, Greece and Italy, including  students who are studying in Belgrade based on mobility programme (Erusmus+ and bilateral agreements). During the ceremony professors used the opportunity to welcome students and present their courses. More information on the courses at MEI is available here.
After the Opening Ceremony, students had an extraordinary opportunity to hear the European lecture held by Prof. Dr Friedemann Kainer from the University of Mannheim, where he holds the chair for German and European Private, Business and Labour law since 2012. The topic of his lecture was: "The State of the EU in Times of Euro Crisis, Refugee Crisis and Brexit".