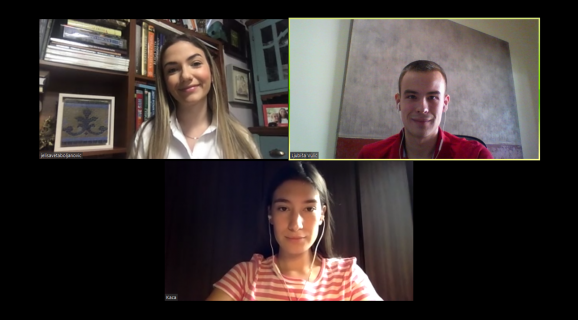 At the beginning of May 2020 the Center for Legal Skills of the University of Belgrade Faculty of Law announced the great news on another success of our students at international moot competitions. Namely, our Faculty's team has succeeded in qualifying for the semifinals of the game industry law competition called Legal Challenge based on the high-quality of their written submissions. The semifinal rounds are scheduled to take place in November this year as part of Games Industry Law Summit 2020 in Lithuania.
Legal Challenge is a law students competition which is being held within Games Industry Law Summit for the past six years. The summit and competition attract hundreds of game industry's legal professionals and students from over 30 countries. The number of summit attendees has grown exponentially over the years, along the interest in this field of law. One should bear in mind that games industry law is relatively new and is evolving rapidly in line with new technologies and IT development. A full understanding of this branch of law requires not only technological literacy, but also creativity in adapting existing legal institutes to the new requirements of modern industry.
The complexity of issues placed before lawyers dealing with this branch of law is evidenced by the legal questions posed at this year's competition. Namely, this year's case deals with the issue of royalty payments for the use of intellectual property rights in software code used by video games, as well as the issue of who owns the intellectual property rights in source code of AI software that allows video game to adapt to video game user preferences based on recognition of previous procedures.
Our team is composed of masters students (International Business Law sub-module) Katarina Prica (Teaching Fellow in Private International Law), Jelisaveta Boljanović and Ljubiša Vulić. They will face the team from the University of Warsaw in semi-finals and therein attempt to secure a place in the final round against one of the two British teams from the second semifinals (King's College London and Queen Mary University of London). The decision on who makes the finals and on who wins the competition will be made by some of the most prominent practitioners in this field of law from South Korea, USA, Russia, Germany, Great Britain, Cyprus and Poland.
Apart from attempting to return to Belgrade with a trophy in the oral rounds, our team is also hoping to receiving awards for their Claimant and Respondent submissions, the high quality of which brought them to the semifinals in the first place.