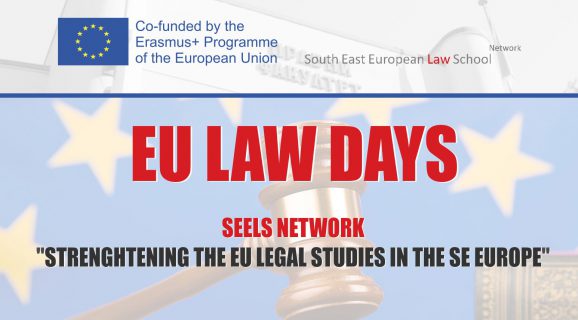 On the 26th of December 2019, as part of the SEELS project "Strenghtening the EU legal studies in the SE Europe", Chief Legal Advisor at the Ministry of Foreign Affairs of the Republic of Serbia, Professor Dr. Aleksandar Gajic will give a lecture on the topic "The role of International and EU law in the Political Process".
Vice-dean Doc. Dr. Jelena Lepetic and Professor Dr. Maja Lukic Radovic will give introductory words about the SEELS network and the participation of the Faculty of Law University of Belgrade in the SEELS project and activities.
The event will take place in the  Room 425, Faculty of Law, University of Belgrade, at 17: 10 h.