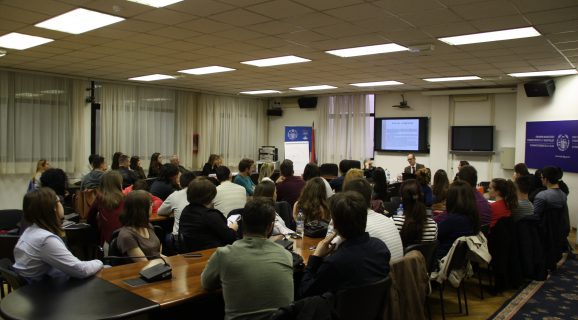 Cooperation with MGIMO University
On March 13, 2018, our Faculty had the honor of hosting Prof. Dr. Alexander Nikolaevich Vylegzhanin (Александр Николаевич Вылегжанин), Head of the Program of International Law, Moscow State Institute of International Relations (MGIMO-University). Prof. Vylegzhanin met with our Dean, Prof. Dr. Sima Avramović, and a delegation of professors: Prof. Dr. Milenko Kreća (retired professor and long-time judge of the International Court of Justice), Prof. Dr. Mirko Vasiljević, Prof. Dr. Slobodan Marković, Prof. Dr.  Branko Rakić, Prof. Dr. Mirjana Drenovak Ivanović and Ass. Prof. Dr.  Nina Kršljanin. The signing of an agreement on cooperation between our Faculties was announced in the meeting, and the focus of the cooperation will be teacher and student exchange, as well as joint scientific research.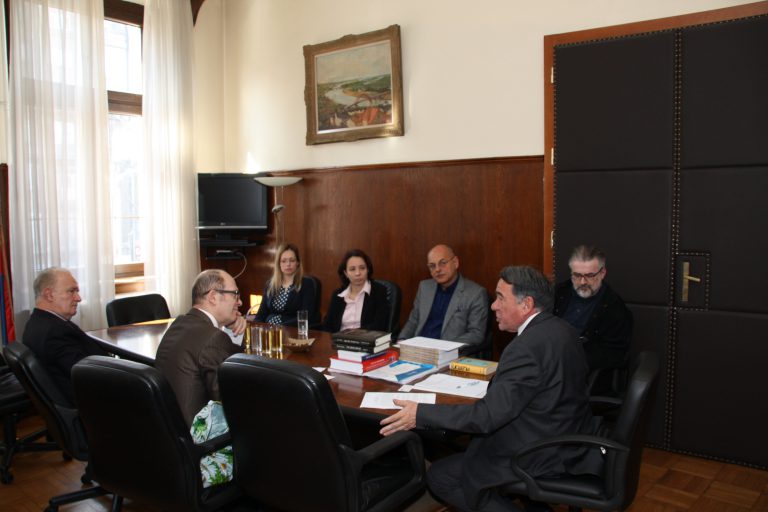 After the meeting, Prof. Vylegzhanin held a lecture for our students, entitled "Status of the Arctic Ocean: legal issues", in which he covered various legal aspects of the relations in the Arctic, form maritime borders, across search and rescue agreements regarding the territory of the Arctic Ocean, to ecological issues. The lecture attracted great attention of our students and teachers, and an active discussion was developed afterwards.