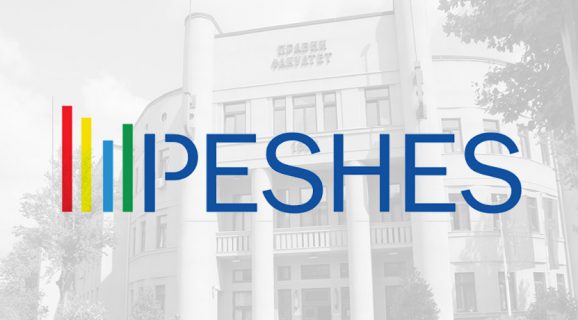 Presentation of the PESHES project at the seminar "Global University Rankings and their Impact"
On November 17, 2017, the Dean of the University of Belgrade Faculty of Law, Prof. Dr. Sima Avramović, participated at the seminar "Global University Rankings and their Impact" organized by the Higher Education Reform Experts Team (HERE team), which was held at the Rectorate of the University of Belgrade. On that occasion, Prof. Avramović presented to domestic and international audience the project "Development and Implementation of the System for Performance Evaluation for Serbian Heis and System – PESHES", coordinated by the University of Belgrade.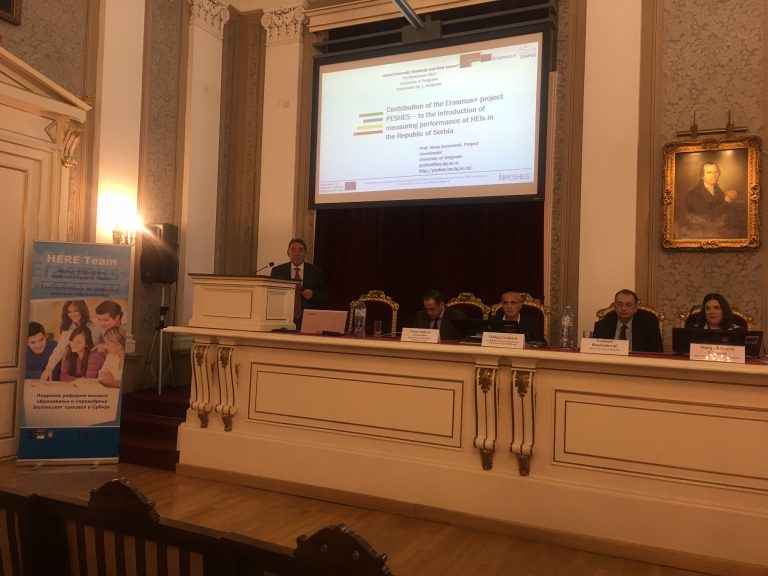 The wider objective of this structural Project is improvement of the management and functioning of higher education institutions and system in Serbia through defining the indicators for measuring the performance of the aforementioned institutions as a basis for value based management and structuring, as well as pilot implementation of the system for ranking of institutions and study programs. The Project will provide a transparency tool in ranking of study programs and institutions, as well as contribute to performance based funding, while supporting diversity and differentiation in order to accommodate a greater variety in needs of students, the labor market and society.
For the implementation of this Project, EU has allocated funds in the amount of EUR 826,347.00. The Project lasts for three years, and the Faculty of Law will receive equipment for its IT infrastructure worth around EUR 15,000.00.
For more information on PESHES project see http://peshes.ius.bg.ac.rs/