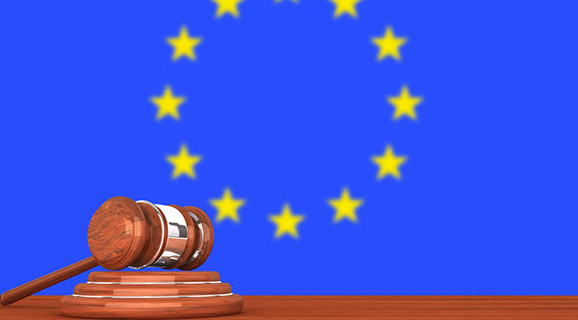 Guest Lecturers from University of Bialystok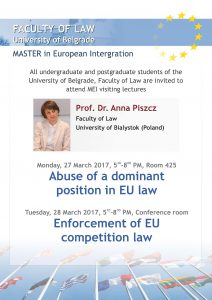 During the last week of March,  the University of Belgrade Faculty of Law had a pleasure to host three lecturer from the  University of Bialystok Faculty of Law (Poland) on the basis of Erasmus+ Inter-institutional agreement.
First, Prof. Dr. Anna Piszcz held lectures on Monday, March 27 and Tuesday, March 28. The topics of her presentations were "Abuse of a dominant position in EU law" and "Enforcement of EU competition law". On the same days, Dr. Joanna Banasiuk gave also two lectures. Her presentations were entitled: "Orphan works – an EU and international perspective" and "Paradigms of copyright law in XXI century: Are the currently binding legal provisions effective in the information society?" Finally, on Wednesday , March 29 and Thursday, March 30, Dr. Magdalena Rutkowska-Sowa held lectures on topics: "EU and Polish trademark law" and "Intellectual property commercialization".
After the presentations students had the privilege to ask questions and participate in discussion with professors.