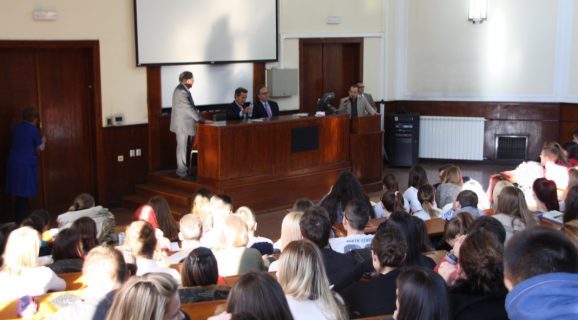 Peculiarities of the US Legal System
On 13 October 2016 the University of Belgrade Faculty of Law had a pleasure of hosting Judge Paul G. Byron and Mr. William J. Hochul, Jr, United States Attorney.
Mr. Paul G. Byron is a Judge at the United States District Court, Middle District of Florida  where he was appointed  by President Barack Obama, and unanimously confirmed by the United States Senate. His previous posts include service in the U.S. Army Judge Advocate General's Corps from 1986 to 1990 as a prosecutor and as defense counsel, followed by a 10 years experience as  an Assistant U.S. Attorney in the Middle District of Florida. During his service in the Department of Justice, Judge Byron prosecuted organized crime, drug trafficking, and complex white-collar crime, including international money laundering and health care fraud.  In 2001, Judge Byron was selected to serve on the International Criminal Tribunal for the Former Yugoslavia (ICTY) in The Hague, Netherlands.  Judge Byron prosecuted senior political and military officials responsible for committing war crimes in Bosnia and Herzegovina.  In 2004, Judge Byron returned to the Department of Justice and worked in the International Section of the Asset Forfeiture and Money Laundering Unit where he provided advice to over 14 countries as an expert in banking supervision and counter-terrorist financing, and he helped draft anti-money laundering laws for a number of countries. In 2005 Judge Byron became a partner in a law firm specializing in product liability and toxic tort litigation. Judge Byron litigated complex cases against major manufactures in state and federal courts throughout the United States.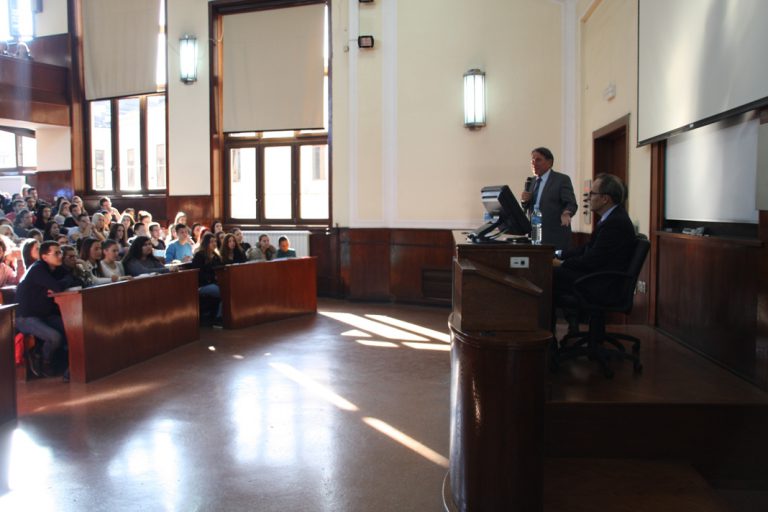 Mr. William J. Hochul, Jr. has worked for a judge, in private practice, and as a federal prosecutor for over 30 years. As a federal prosecutor in both Washington D.C. and Western New York, Mr. Hochul has experience handling a vast array of criminal cases, and was among the first to use the federal racketeering laws to dismantle violent urban street gangs. After September 11, 2001, Mr. Hochul focused on counter-terrorism, and served as lead prosecutor in several high-profile international terrorism cases including the "Lackawanna Six" – the first known instance of Americans training with al Qaeda. More recently, he oversaw the successful prosecution of the world's first captured ISIL recruiter.  Mr. Hochul became United States Attorney, the Chief Federal Law Enforcement Officer in his region, in 2010 upon the nomination of President Barack Obama and the unanimous confirmation by the United States Senate.  Mr. Hochul's priorities in this position include the investigation and prosecution of public corruption, terrorism, organized crime, intellectual property and cyber-involved crimes.  In addition to pursuing numerous noteworthy cases in these realms, Mr. Hochul has also lectured widely on these and numerous other topics.  In addition to the enforcement of federal criminal law, Mr. Hochul's Office is also responsible for a wide variety of civil, appellate, forfeiture, and other litigation related matters.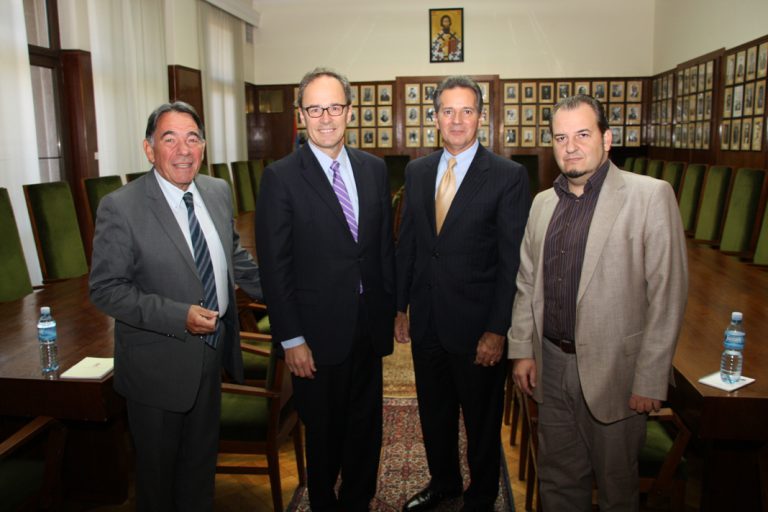 During their visit to the Law Faculty, Judge Paul G. Byron and Mr. William J. Hochul, Jr, United States Attorney gave a lecture to the first year's students on Jury system in the US, and a lecture to third year students on Criminal procedures in the US and Anti-corruption measures. They were welcomed by the Dean of the Faculty, Prof. Sima Avramović, Prof. Miodrag Jovanović, Prof. Milan Škulić, Ass. Prof. Ivana Krstić and Ass. Prof. Vanja Bajović.
Both lectures were well  attended. After the lecture, our guests  participated in a lively discussion on the contemporary issues of criminal procedure and criminal system in the US with the students and professors at the Faculty.