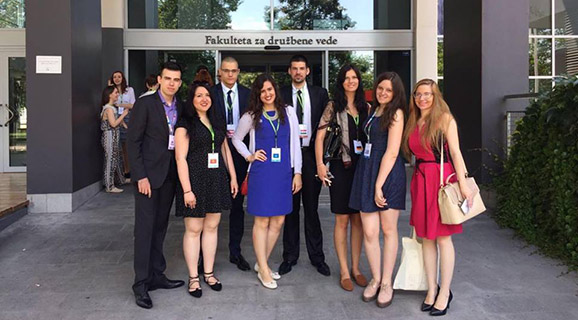 Another Successful Participation of the United Nations Club of the University of Belgrade Faculty of Law at an International MUN in Slovenia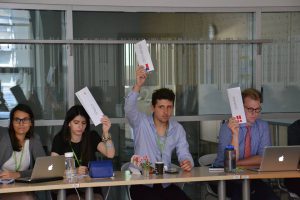 For the second time in a row, the United Nations Club of the University of Belgrade Faculty of Law took part at the MUNSC Salient, a youth conference that supplements the traditional Model United Nations (MUN) experience with educational content in the form of interactive lectures, roundtables, workshops and group exercises. This year's event was held from 11-15th July at the Faculty of Social Sciences of the University of Ljubljana, Slovenia and addressed many dimensions of inequality in the 21st century. The conference was attended by 73 participants from 18 different countries.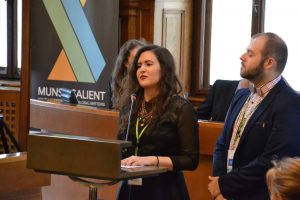 Our students, acting like genuine diplomats in the United Nations and the European Union while representing their assigned countries at one of three simulated committees (Security Council, Human Rights Council, Council of Europe), were giving their best during long and blistering debates concerning burning political issues with students from all around the world. At the same time all of them were trying to have its own solutions, in accordance with the politics of their assigned countries, implemented in the final resolution. Those who were not satisfied with the implemented ideas, had yet another chance to express their own views and creativity in forms of amendments.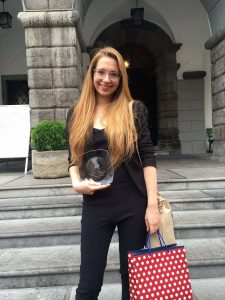 Members of our delegation were: Nemanja Bezarević, Kana Bošković, Nevena Marinčić, Mihailo Marković, Tamara Bajčić, Sandra Živković, Miloš Mihailović, Mila Miladinovski and Sara Petrović. Every delegate delivered a good performance at the conference thanks both to their knowledge of international law and politics, as well as to their skills of lobbying and negotiation. Ms. Milena Nikolić, the President of the Belgrade UN Club, was even elected as the Chairperson of the Human Rights Council during the conference. She successfully moderated the debate, monitored appliance of the Rules of Procedure, directed the delegates towards important issues and gave professional support in drafting the resolution.
We are particularly proud of the accomplishments of Ms. Tamara Bajčić, a second year student at the Faculty and the president of the Board for Humanitarian and other activities in the Club, who was awarded with Honorable Mention Award, after representing the Russian Federation at the Human Rights Council.