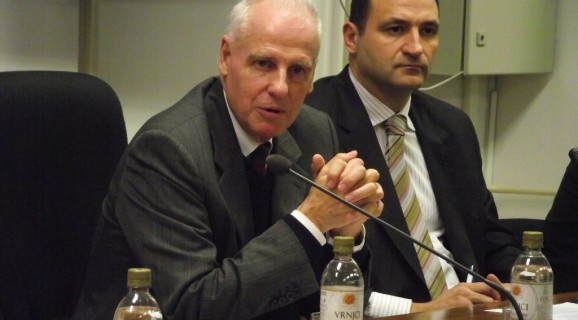 Conference: Days of Germany
ELSA Belgrade organized the conference "Days of Germany", on 6 and 7 March 2013 in the Conference Hall of the Faculty of Law.
The conference was opened by guest of honor, the German Ambassador in Serbia, Heinz Wilhelm George. In his speech, Ambassador told students something about the German legal and cultural heritage and he was opened to the students' questions. Also, dean Prof. Dr. Sima Avramovic emphasized the importance of the relationship between German and Serbian law.
Professors from our faculty, Dr Milan Škulić and Dr. Zoran Stojanović participated at the conference and they emphasized the similarity between German and domestic law and stressed the influence of German criminal law to national legislation.
At the end, german foundations in Serbia – Alexander von Humbolt Foundation, Konrad Adenauer Stiftung, GIZ, DAAD presented their scholarship programs.