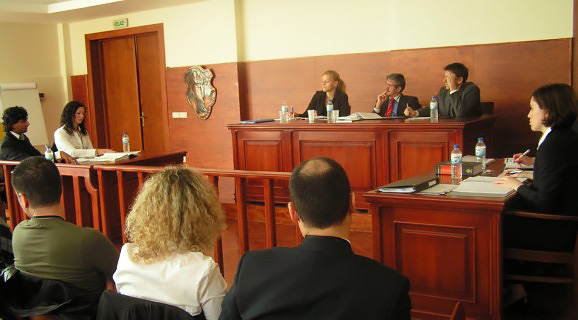 I Belgrade Open Pre-Moot
The first Belgrade Open was held from 7-9 March 2008 and has attracted a number of excellent teams from the best universities worldwide and some of the leading scholars and practitioners in the field of Arbitration and International Commerical Law.  We are proud of the fact that three of the  four best teams in the last year's  competition (2007/2008) participated at the Belgrade Open. In addition, 12 more faculties from 10 different countries were also present at the pre-moot.
List of participating teams at the 1st Belgrade Open includes: Vienna (Austria), Touro and Denver (USA), Wellington (New Zealand), New South Wales (Australia), Novosibirsk (Russia), Kyev Mohilla (Ukraine), CEU (Hungary), Zagreb and Rijeka (Croatia), Ljubljana (Slovenia), Belgrade (Serbia), and the following observing participants: Sarajevo (Bosnia and Herzegovina), Justinijan I Skopje (Macedonia) and Tirana (Albania).