Second Place at the International Tax Law Moot Court Competition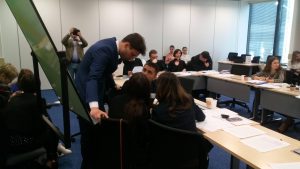 The team of students of the University of Belgrade Faculty of Law won the second place at the 8th students' International Tax Law Moot Court Competition, organized on 13th and 14th April in Moscow. The team was comprised of 4th year students – Amina Kajević, Sanja Komnenović, Vladan Živković and Stefan Jevtović, and a PhD student Lidija Živković, who acted as the team's coach. One of our team members – Vladan Živković, won the award for the best speaker among 35 participants. Success of our team bears even more significance having in mind that the majority of other teams consisted of master, instead of bachelor students.
The moot court was organized as a part of Russian Week of International Taxation, in cooperation with the Russian branch of International Fiscal Association and the Financial University under the Government of the Russian Federation (Финансовый университет при Правительстве Российской Федерации), with the support of the Federal Tax Administration and the Ministry of Finance of the Russian Federation. Tax consulting firm Deloitte CIS performed an outstanding role in the organization and realization of the competition.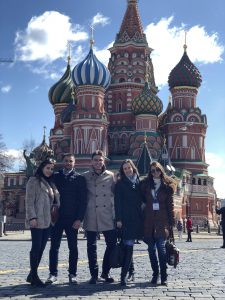 The competition consists of analyzing and solving a case in the field of International Tax Law, and has a written and an oral part. In the first, written, part of the competition students are required to draft, on the basis of the presented problem, a Statement of Claim – in the name of taxpayer and a Statement of Defense – in the name of tax administration. The second, oral, part of the competition consists of an oral and interactive presentation of argumentation before the renowned experts in the field of international taxation through the simulation of court proceedings, in which the opposing parties are the taxpayer and tax administration.
The issues that the participants of this year's moot court were expected to tackle related to the application of double taxation treaties, the existence of the permanent establishment, the notion of beneficial ownership, as well as the application of the "substance over form" doctrine, with the aim of preventing artificial avoidance of the permanent establishment status through fragmentation of business activities. Both the participation and achievements of our students in this competition are of great importance in the light of the current changes happening around the globe in the field of international taxation, and in which the Republic of Serbia intends to take an active part.