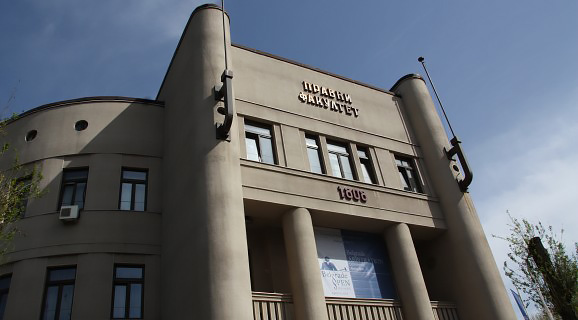 Fake News of the Protesters Arrested at the Faculty of Law
The University of Belgrade Faculty of Law adamantly denies the allegations published on several internet portals (direktno.rs, srbin.info, macvazdravograzuma.press, vestinet.rs, pravda.rs, naslovi.net, nasaborba.com, aktuelno.net) claiming that, in the night between Friday and Saturday (July 10/11, 2020), police was arresting and detaining protesters at the hall of the Belgrade Faculty of Law. A commission has examined the footage obtained from the surveillance cameras; along with the statements of the security guards who were on duty on the nights in question, and establishing other relevant facts, it was confirmed without a doubt that on that night, and all the other nights of the recent Belgrade riots, neither the police nor the protesters have entered the building of the Faculty of Law.
We wish to inform the public that we will file a lawsuit against these portals for publishing falsehoods and deceiving the public.
In the attachment you may see the relevant documents (in Serbian), which prove that these writings are both inaccurate and unfounded.