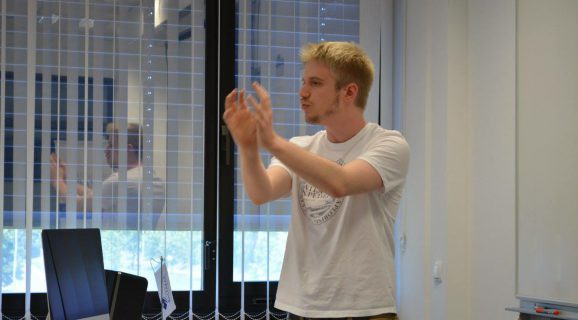 Historical Achievement of Serbian Students at Oxford
At the recent grand finals of Oxford University's prestigious debating competition – Oxford Intervarsity 2019 – our students Miloš Marjanović and Janko Đorđević were immensely successful, winning the competition in the open category (the main category).
Oxford Intervarsity is one of the most prestigious, oldest debating competitions, with a tradition of over 50 years. Over 250 students from all over the world took part in the tournament this year. Most of the student competing in the open category are native English speakers.
For the first time in the history of this tournament, a team not consisting of native English speakers has won the first prize in this category. In the grand finals, our students were up against teams from Harvard University (USA), the London School of Economics (UK), and the Hart House student center of the University of Toronto (Canada). The final debate motion, in which the team of University of Belgrade Faculty of Law prevailed, was "This house regrets the unification of Germany after the fall of the Berlin Wall".
Not only has our team reached great success, our students were bestowed significant individual honours as well: Miloš Marjanović was chosen as the best orator of the tournament, while Janko Đorđević ranked sixth among the orators.
Miloš and Janko will represent the University of Belgrade at the 2020 World Universities Debating Championship as well, which will take place between the end of December and beginning of January in Thailand.