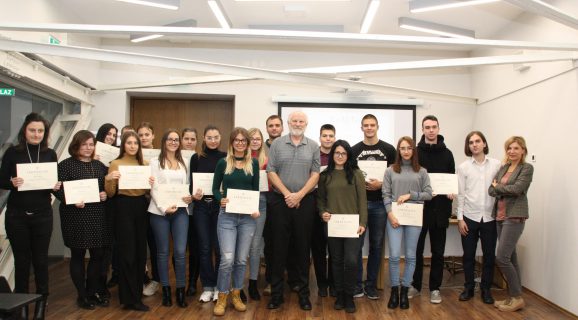 Additional Course: U.S. Constitutional Law and Federal Civil Trial Practice
In cooperation with the Center for International Legal Studies from Salzburg, the Faculty of Law of the University of Belgrade had the opportunity to host Mr Patrick McNulty, a member of the Iowa Bar Association. Mr McNulty held a series of lectures on U.S. Constitutional Law and judicial proceeding from October 21 to October 31, 2019.
During the two-week course, students and postgraduate students of the University of Belgrade Law School had the opportunity to learn more from the perspective of an experienced attorney about the United States Constitution and its аmendments. The guest lecturer presented a meaningful and interesting programme that covered the main features of U.S. litigation, as well as the role of the judge, lawyer and jury in these proceedings. Course participants got acquainted with the "evolution" of the American Constitution through constitutional amendments.