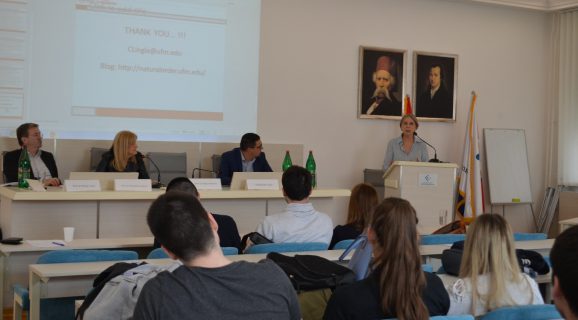 Conference "Free Market Road Show – FMRS"
At the Faculty of Economics in Belgrade, on April 10, 2019, an international conference "Free Market Roadshow – FMRS" was held. The conference was organised by the Austrian Economics Centre in cooperation with the Faculty of Economics and the Faculty of Law of the University of Belgrade.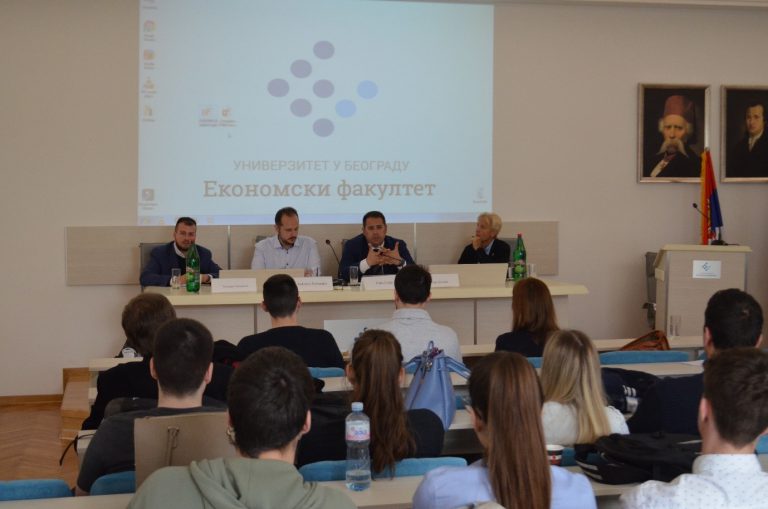 Within the conference, two panels were held.
Panel 1: "Europe at Crossroad – Reinventing Freedom 30 Years After The Wall". The panel moderator was Nemanja Vuksanović, Faculty of Economics, University of Belgrade, while panellists were Dr Chris Lingle, Academic Advisory Council of the Globalization Institute, Federico Fernandez, Austrian Economics Center and Ivan Jovetić, School for International Economics, Finance and Business, Montenegro.
Panel 2: "Stuck in the Mantra of Neoliberalism" moderated by prof. Dr Aleksandra Jovanović, the Belgrade University Faculty of Law, and in which panellists were prof. Dr Danica Popović, and prof. Dr Milojko Arsić from the Faculty of Economics of the University of Belgrade, and Aleksandar Vučić, Association CarGo. The topics discussed within the panel were primarily related to the issues of interventionist policies and functioning of free market in Serbia.