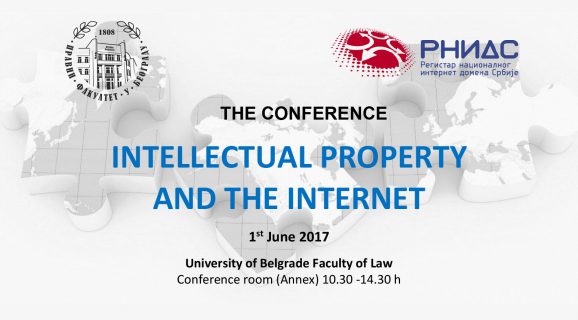 CONFERENCE "INTELLECTUAL PROPERTY AND THE INTERNET"
The University of Belgrade Faculty of Law and RNIDS – Serbian National Internet Domain Registry Foundation jointly organize the conference "Intellectual Property and the Internet" on 1st June 2017. The conference is supported by the Internet Corporation for Assigned Names and Numbers (ICANN).
The conference program may be accessed here.
Please register your attendance by sending an email to: intsvojina@rnids.rs
The conference will be streamed online live.