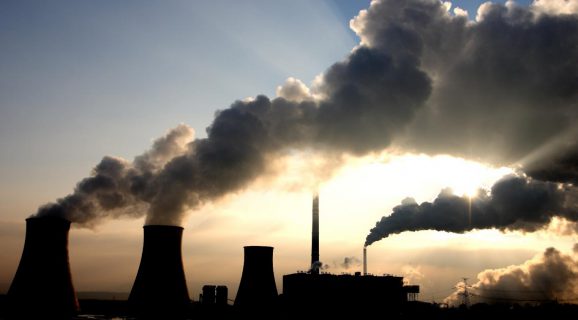 Guest Lecture on Challenges in Environmental Law and EU Emissions Trading System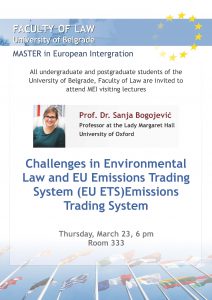 On Thursday, March 23, University of Belgrade had a pleasure of hosting Dr. Sanja Bogojevic, Professor at the Faculty of Law of the University of Oxford who joined Lady Margaret Hall at the University of Oxford in September 2016. Prior to that she was an Associate Professor of Law at Lund University, Sweden.  Currently she teaches undergraduate courses on Environmental Law, EU Law, Constitutional Law and Administrative Law, and the BCL/MJur course on European Business Regulation: the Law of the EU's Internal Market.
Her work explores many themes that underpin these subjects, including interlinking and dichotomizing between private and private spheres in law. She currently works on research projects exploring the role of markets in environmental law, greening of procurement law, as well as the adjudication of environmental rights in the EU legal context. In 2016 Dr. Bogojevic was awarded the Nils Klim Prize for her research on environmental law and emissions trading. The prize is awarded to Nordic scholars under the age of 35 for outstanding contributions within the arts and humanities, social sciences, law or theology.
During her stay in Belgrade, under the Erasmus+ Inter-institutional agreement with the University of Lund where she previously taught, Dr. Sanja Bogojevic gave a presentation on Challenges in Environmental Law and EU Emissions Trading System (EU ETS) to our students of Master in European Integration, as well as other graduate and postgraduate students who had a unique opportunity to attend this interesting lecture and to participate in the discussion that followed afterwards.