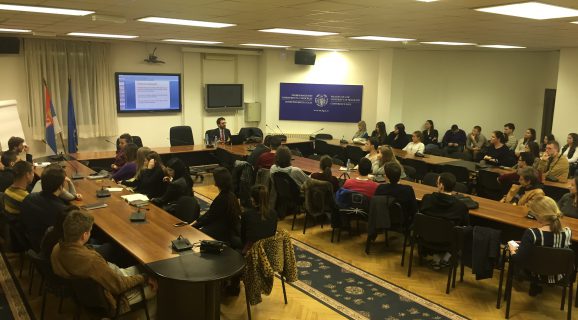 An Introduction to the Italian Legal System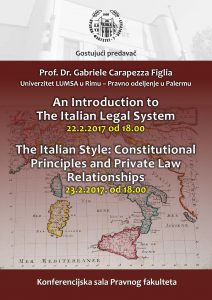 In the week of 20-24 February 2017 the University of Belgrade Faculty of Law had a pleasure of hosting Prof. Dr. Gabriele Carapezza Figlia from LUMSA University (Italy).
Prof. Figlia holds the Chair of Comparative Law and Civil Law at the Law Department of University LUMSA in Palermo, Italy. He is the author and editor of several books, including the book on Prohibition of discrimination and contract autonomy which was awarded in 2014 with the Prize for Scientific Excellence established by Italian Society of Civil Law Scholars.
At the meetings with colleagues from the Belgrade  Law Faculty Prof. Figlia fortified the previously established cooperation between LUMSA and Belgrade University and  discussed future joint projects.
He also gave two lectures to our undergraduate and graduate students on Italian legal system on 22 and 23 of February. Both lectures were well attended and provoked numerous questions and comments from the audience.