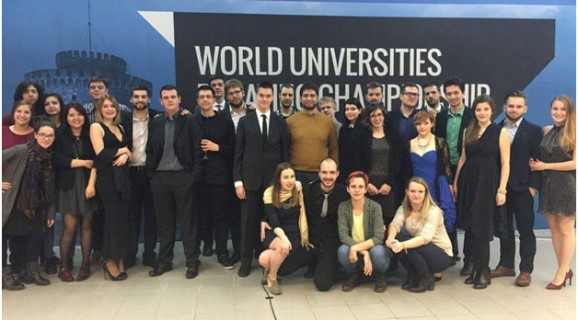 Great success of our students at the World Universities Debating Championship (WUDC)
World Universities Debating Championship was held in Thessaloniki, from 27 December 2015 to 4 January 2016.
Aleksandar Milanović and Janko Đorđević got into the semifinals, which is the greatest success that Faculty of Law achieved at the world championships in the debate. They received individual awards as fifth and seventh best speakers of the competition in the category where English was a foreign language.
Also, a significant success for the Faculty of Law, was achived by Milioš Rafailović, who debated with his partner Djordje Jovićević, student of Faculty of Political Sciences.
Faculty of Law was represented also by Djordje Ilijašević, Jelisaveta Stanisić and Andrijana Kulezić.
The World Universities Debating Championship (WUDC) is the world's largest debating tournament, and one of the largest annual international student events in the world.