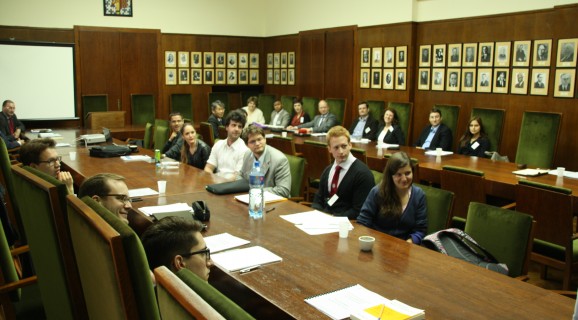 18th Summer Seminar of Ancient Legal History
Summer Seminar of ancient legal history was organized at the Faculty of Law in Belgrade, from 2 to 4 May 2014.
This seminar is one of the most prestigious  relating this field of law. The participants were members of the Austrian and Hungarian Academy of Sciences, Director of the Max Planck institute, professors of universities in Vienna, Graz, Milan, Frankfurt, Tübingen, Bochum, Magdeburg, Trier, Szeged, Thessaloniki, Ljubljana, Zagreb and Tokyo, as well as students of postgraduate studies from these universities. The official languages of the conference were German, English, French, Italian and Latin. The hosts of this year's seminar were Dean of the faculty of law, Prof. Dr. Sima Avramovic and Ass. Prof. Dr. Andreja Katančević.