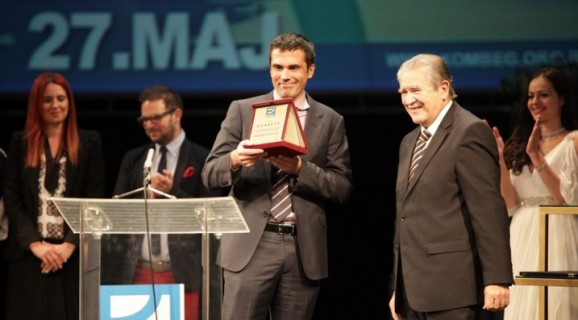 Belgrade Vis Moot Team awarded with the annual prize of the Belgrade Chamber of Commerce
At the ceremony held on 27 May 2013 in the National Theater, the Belgrade Chamber of Commerce awarded the students of the University of Belgrade Faculty of Law who won the first prize for the best memorandum submitted on behalf of the claimant at the 2013 Willem C. Vis International Commercial Arbitration Moot. Our students and professors were awarded with the medallion "Beogradski pobednik" at the event traditionally organized by the Belgrade Chamber of Commerce, honoring the most successful companies and individuals who achieved extraordinary results in commercial and industrial activities. Therefore, the Belgrade Chamber of Commerce recognized our students and their academic coaches as the ones who helped promoting our country and our economy abroad.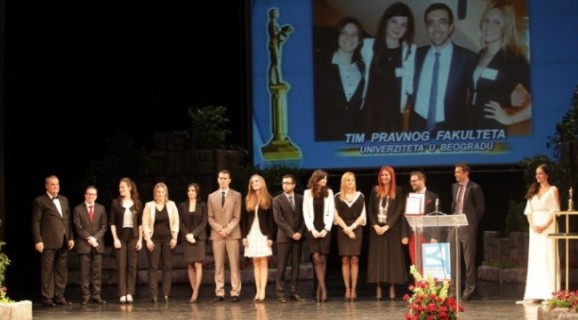 On behalf of the awarded team, Professor Vladimir Pavić addressed the audience at the ceremony and reminded that success requires talent, persistency and financial support. While our students were developing their talent and persistency, the Belgrade Chamber of Commerce and its members helped with the financial support. Professor Pavić thanked the president of the Belgrade Chamber of Commerce, Mr. Milan Janković, and its members for their support and pointed out that the award of the Chamber commits our Faculty to keep on improving the results of its the students in the field of international trade law and commercial arbitration.